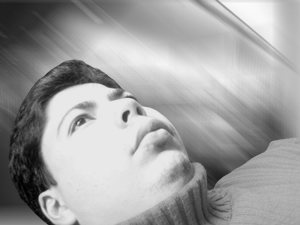 William Ferreira de Paula
Senior Software Architect
I'm a Software Architect specialised in fullstack development of complex scalable apps with career developed in the last fifteen years, with passion for technology and learning, creating bold softwares for Desktop, Web, Mobile and Cloud.
MCSA Web Applications
I'm a Microsoft certificate professional as Microsoft Certified Solutions Associate (MCSA) in Web Applications, this kind of credential involves the understanding and knowledge about the implementing of modern web apps with C#, JavaScript, HTML5 and CSS3.
MCSD App Builder
I'm a Microsoft certificate professional as Microsoft Certified Solutions Developer (MCSD) in App Builder, this kind of credential involves the understanding and knowledge needed to build modern web applications and services.
Professional Scrum Developer I
I'm a Scrum.org certificate professional as Professional Srum Developer I (PSD I), they are members of the Scrum Development Team and demonstrate knowledge and understanding of Scrum and their ability to build software using Scrum in real-world situations.
Professional Scrum Master I
I'm a Scrum.org certificate professional as Professional Srum Master I (PSM I), this kind of credential involves the understanding and knowledge about Scrum as described in the Scrum Guide and how to apply Scrum in Scrum Teams using a consistent terminology and approach to Scrum.
About what I do
Working for more than 18 years in the task of building software for areas ranging from logistics to medical systems, I learned that to act in a field that's expands every day with new technologies is necessary be a life long student with passion, determination and approach to evolve quickly with consistency. Below you can read an overview of my stack of skills.
C# is a general-purpose, multi-paradigm programming language encompassing strong typing, lexically scoped, imperative, declarative, functional, generic, object-oriented (class-based), and component-oriented programming disciplines. It was developed around 2000 by Microsoft as part of its .NET initiative.
.NET is a free and open-source, managed computer software framework for Windows, Linux, and macOS operating systems. It is a cross-platform successor to .NET Framework. The project is primarily developed by Microsoft and released under the MIT License.
ASP.NET
ASP.NET is a free and open-source web framework and successor to ASP.NET, developed by Microsoft and the community. It is a modular framework that runs on both the full .NET Framework, on Windows, and the cross-platform .NET.
ASP.NET MVC
ASP.NET MVC is a rich framework for building web apps and APIs using the Model-View-Controller design pattern.
Microsoft SQL Server is a relational database management system developed by Microsoft. As a database server, it is a software product with the primary function of storing and retrieving data as requested by other software applications.
Redis is an in-memory data structure project implementing a distributed, in-memory key-value database with optional durability. Redis supports different kinds of abstract data structures, such as strings, lists, maps, sets, sorted sets, HyperLogLogs, bitmaps, streams, and spatial indexes.
MongoDB is a cross-platform document-oriented database program. Classified as a NoSQL database program, MongoDB uses JSON-like documents with schema.
PostgreSQL, also known as Postgres, is a free and open-source relational database management system emphasizing extensibility and SQL compliance.
Microsoft Azure is a cloud computing service created by Microsoft for building, testing, deploying, and managing applications and services through Microsoft-managed data centers.
Amazon Web Services is a subsidiary of Amazon that provides on-demand cloud computing platforms and APIs to individuals, companies, and governments, on a metered pay-as-you-go basis.
DigitalOcean, Inc. is an American cloud infrastructure provider headquartered in New York City with data centers worldwide. DigitalOcean provides developers cloud services that help to deploy and scale applications that run simultaneously on multiple computers.
Hypertext Markup Language is the standard markup language for documents designed to be displayed in a web browser. It can be assisted by technologies such as Cascading Style Sheets and scripting languages such as JavaScript.
Cascading Style Sheets is a style sheet language used for describing the presentation of a document written in a markup language like HTML. CSS is a cornerstone technology of the World Wide Web, alongside HTML and JavaScript.
JavaScript, often abbreviated as JS, is a programming language that conforms to the ECMAScript specification. JavaScript is high-level, often just-in-time compiled, and multi-paradigm. It has curly-bracket syntax, dynamic typing, prototype-based object-orientation, and first-class functions.
Knockout is a standalone JavaScript implementation of the Model-View-ViewModel pattern with templates.
jQuery is a JavaScript library designed to simplify HTML DOM tree traversal and manipulation, as well as event handling, CSS animation, and Ajax.
D3.js is a JavaScript library for producing dynamic, interactive data visualizations in web browsers. It makes use of Scalable Vector Graphics, HTML5, and Cascading Style Sheets standards. It is the successor to the earlier Protovis framework.